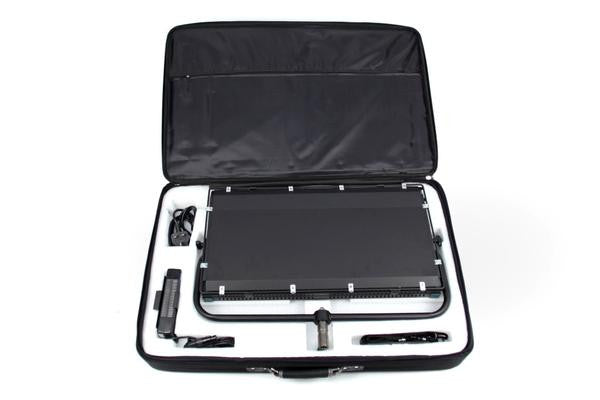 Socanland 100 Series Case
Item Number: 175005
This attractive, slim carrying case works for all Socanland 100 Series (1'x2') light panels. The cases have a molding that perfectly fits one 100 Series light. Also included are slots that fit accessories like batteries and AC Adapters. This case is ideal for traveling, as it will fit neatly in a car without taking up much room.
*Please note that the shipping cost is meant for people purchasing the case along with a 100 Series light panel. Due to the way that they are shipped, these cases can only be purchased when also purchasing a 100 Series light panel.
External Dimensions: 32" x 20" x 5.25"