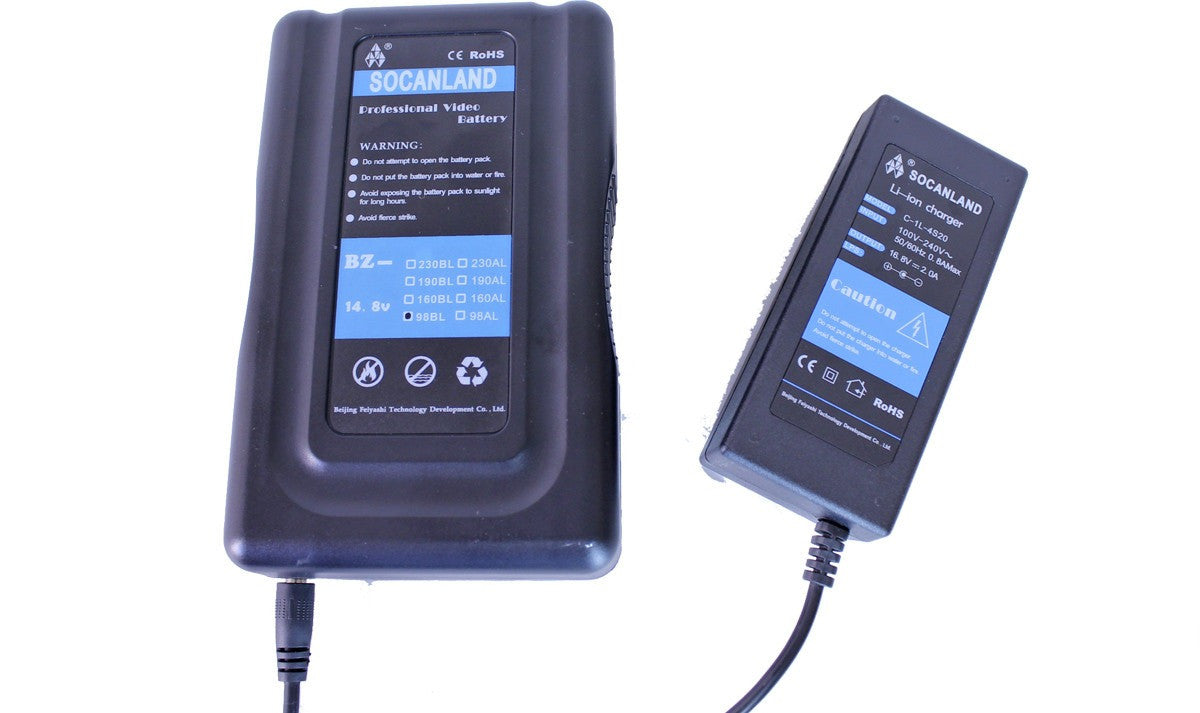 Battery Kit - 3 x 98Wh Socanland Batteries W/ Chargers
*This Kit saves 7% on the batteries and includes the chargers for free. Saves $144.79 for ordering kit.
This Battery Kit includes 3 x 98Wh Socanland Lithium Batteries with 3 x portable chargers. Available in either Anton Bauer Gold Mount or V-Mount.This is perfect for those looking for a great battery set-up while traveling by air plane as you are allowed to travel with as many Lithium Batteries as long as they are under 100 Watt Hours.
Includes:
- 3 x 98 Wh Battery (Anton Bauer or V-Mount)
- 3 x Portable chargers
Specification:
Mount: Anton Bauer Gold Mount or  V-Mount
Watt Hour: 98Wh (98Wh/14.8V)
Working Temp: -30C - +55C
Size: 6.9 x 3.8 x 2 Inches
Weight: 1.5 Pounds
Warranty: 1 year
*one 98Wh battery power a 50 Watt LED Light Panel (like our 50CTD) for about 2-3 hours.